THE WAR BENEATH by TSJ is Available for Pre-Order at Amazon
First the bulkheads sweat, then there's a trickle of water, and then in an instant you're gone. The only thing left is a bloody pulp in the dark water and crushed bone fragments on the seafloor …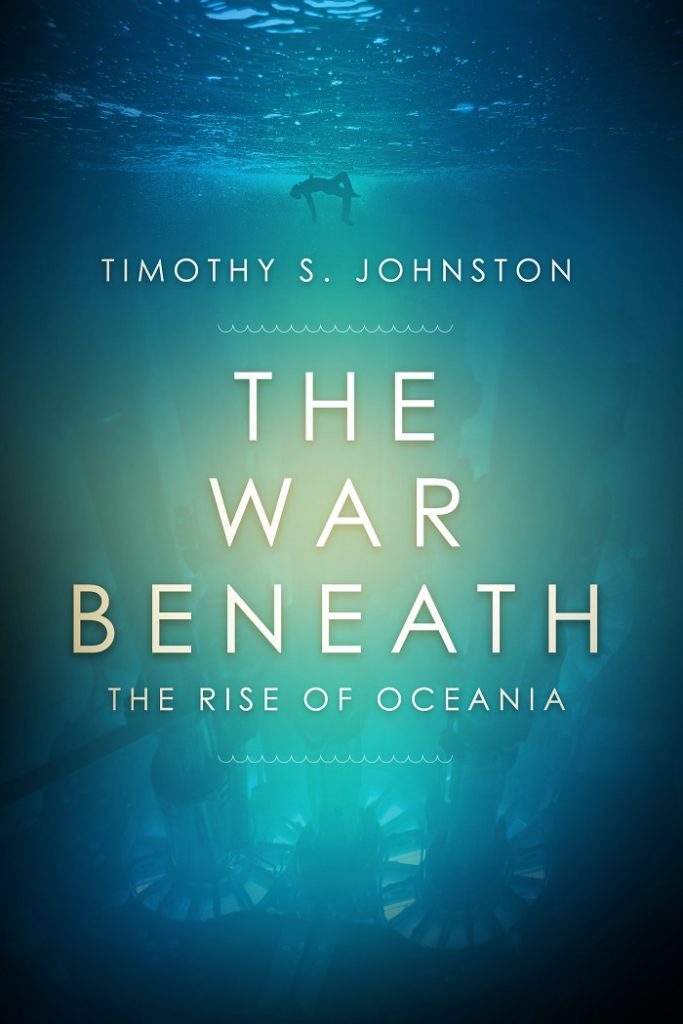 Coming November 2018, THE WAR BENEATH is an underwater thriller that takes place during a new cold war between the Earth's superpowers.
I've always been excited by books and films set in this interesting, unique and dangerous environment. In many ways the undersea world is more hazardous for humans than outer space. With great depth comes great pressure. This means that structures face implosion at almost any time. It also means that more nitrogen and other gases dissolves in our bloodstream and tissues, and this results in The Bends if a character bolts to the surface. There's therefore no escape in an emergency. Characters must solve issues on the spot.
They are prisoners of the deeps.
Throw in a new cold war, cities on the ocean floors, submarine warfare and espionage, love and family and greed and revenge, and it makes for an exciting and action-packed undersea world. I hope you enjoy it; pre-order it today at Amazon!
Preorder here.
Early Praise for THE WAR BENEATH:
"This is a tense, gripping science fiction/thriller of which Tom Clancy might well be proud … I fully intended to read this novel slowly, being easily wearied these days, but once I started it I found it impossible to stop. So I read the entire 100,000+ word book in one day and was sorry when it ended. When I say it is gripping, that is the simple truth."
Enter my contest to win a TSJ mug here.